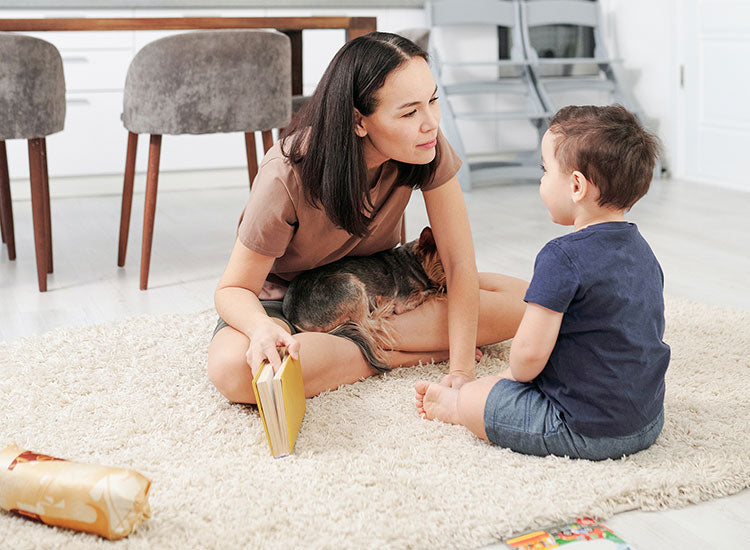 Eco-Friendly Carpet Cleaning
Environmentally friendly cleaning.

Did you know that 1 out of every 3 cleaning products contains ingredients that will either harm you or harm the environment?

AspenClean provides non-toxic carpet, upholstery and area rug cleaning with products that are safe for you and the environment. We don't believe that responsibility or safety should come at the expense of quality.

We will proudly put our cleaning products up against any of our competitors who use harsh or harmful chemicals. Try AspenClean natural concentre cleaner for your carpet cleaning. Our results and happy clients speak for themselves.
Our Safe and Effective Process
Why is it so efficient?

We pre-spray your carpet and pre-condition high traffic areas and spots, then use a hot water extraction cleaning system to rinse out the pre-spray solution, while extracting dirt and moisture.

Our state-of-the-art system offers powerful and deep-clean suction to remove dirt. Combined with our natural cleaning products, the hot water extraction method allows us to clean your carpets in the most non-toxic and effective manner possible.

Minimal moisture remains in the material thanks to our modern cleaning equipment. Typical drying time is between five and eight hours. During this time, we recommend keeping small children, pets, and shoes off the carpet to prevent immediate soiling.

Scotchgard is neither recommended nor offered due to health and environmental concerns